Commercial HVAC Facility Management Services at DI Facility Services in Chicago, IL
Commercial HVAC, facility management at DI Facility Services in Chicago, IL and surrounding areas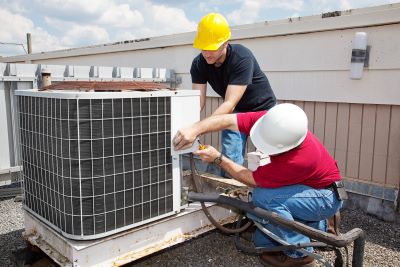 Whatever your business might be, a properly functioning HVAC system is essential for having a safe and comfortable work environment. Heating and cooling systems are complex, however, so you'll need the help of highly trained experts to ensure that yours is working as efficiently as possible.
At DI Facility Services, our team of skilled professionals knows how to properly maintain and repair HVAC systems so your business, employees, and customers are always protected.
Commercial HVAC facility maintenance
At DI Facility Services, we know the importance of dealing with potential problems before they can get any worse. That's why we place an emphasis on providing expert HVAC facility maintenance for businesses throughout the Chicago area.
When you make the decision to utilize our facility management services, the first thing we'll do is generate a preventative maintenance schedule for your HVAC system. Our HVAC inspections include:
Inspect and change filters
Examine condensation drain
Remove debris that can result in clogs
Analyze electrical systems
Gauge refrigerant levels
Provide necessary lubrication
Every one of our inspection specialists is an expert in HVAC maintenance, and can perform any repairs should a problem come up. Also, at [company], we're always on call. If your HVAC system goes down, we can provide you the emergency services you need to keep your facilities up and running.
Professional HVAC installers
Even the best HVAC systems will need to be replaced after a while. In addition to our other duties, at [company], we can provide HVAC installation services as well.
Whether you're expanding your business, or need to replace an out-of-date heating and cooling system, our trained professionals can install an updated system for you with the utmost care and attention to detail.
Your one-stop-shop for facility services management
When you work with DI Facility Services, you have a partner who can help you manage all aspects of your facility.
Whether you need HVAC maintenance, landscaping, or expert plumbing, you can count on us for the help you need to keep your business running at its most efficient.
To find out how DI Facility Services' facility management services can assist you with your business, give us a call today!
Reliable HVAC Services in Chicago, IL & Surrounding Areas