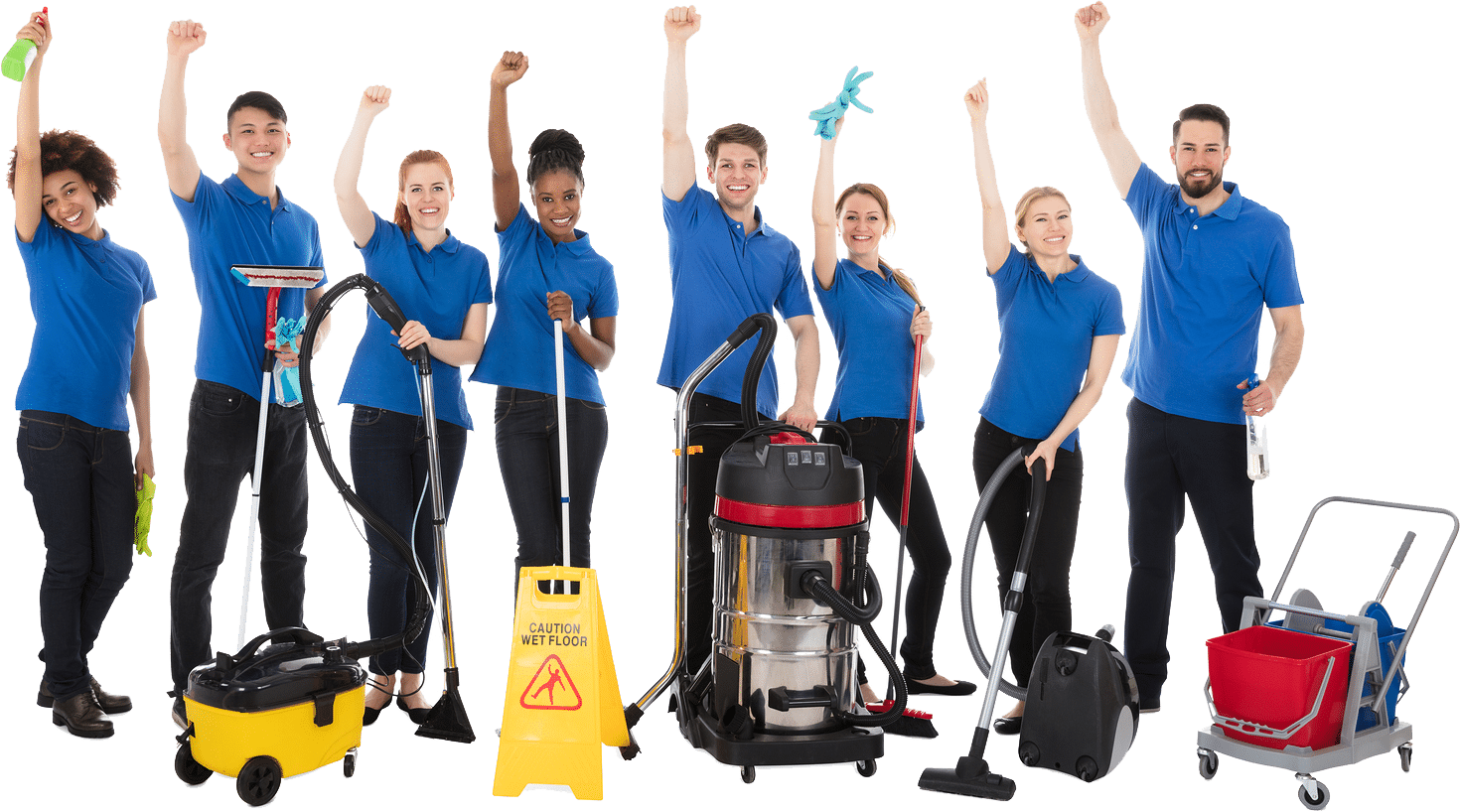 Janitorial Services
Local Leaders of Commercial Janitorial Services in Chicago, IL
The success of your business depends on having a clean workplace. Whether you manage an office or run a restaurant, employees, clients, and customers alike all benefit when your facilities are spic and span. At DI Facility Services, we have over 5 decades of experience in assisting businesses just like yours in making sure they have the commercial janitorial services they need to keep operations running safely and smoothly.
Experts in providing commercial janitorial services for all types of businesses in Chicago, IL, and throughout the Chicagoland area
At DI Facility Services, we understand that every business has its own set of needs. That's why we'll work with you directly to ensure that you get precisely the commercial janitorial services your facility requires.
Office Cleaning — We use modern office cleaning techniques to mop and vacuum all floors and wipe down and disinfect all services, especially high-traffic areas like break rooms and restrooms.
Retail Facilities — We'll thoroughly clean all floors, counters, and windows to ensure the safety and comfort of both employees and customers.
Restaurants — Our team of professionals will wipe down all tables and vacuum all the floors throughout the dining area, and we'll use only hospital-grade disinfectant chemicals so that your kitchen adheres to all strict health guidelines.
A few reasons why DI Facility Services is your best option for commercial janitorial services
Reliable Service Providers — Every staff member at [company] is pre-screened and trained so you know that they're fully qualified and trustworthy to provide the best commercial janitorial service in the industry.
Customized Solutions — We're experts in cleaning a wide assortment of businesses. With over 50 years of experience, there's nothing we haven't seen!
No Long-Term Contracts — We believe you'll trust us to handle all your commercial cleaning needs because you love our services, not because you're stuck in a contract you can't get out of.
Dedicated Account Managers — We make it easy for your to communicate with us regarding our commercial janitorial services, as well as all the other services we can provide.
Learn More About Our Other Services
[company] of Chicago is here for all your facility needs. This includes:
Our services require no contract, and can be catered to the specific needs of your facility.
When it comes to commercial cleaning services, there's nothing we can't handle
When you hire DI Facility Services for your cleaning needs, you're enlisting a partner who's an expert at maintaining all types of facilities.
Not only can we carefully clean and disinfect offices and restaurants, but we've handled the commercial cleaning needs of medical and dental offices, auto dealerships, schools and daycare facilities, and much much more.
No matter what kind of commercial cleaning services you require, [company] has the equipment and the experienced staff on hand to provide you with the best cleaning and facility maintenance in the industry.
For more information, don't hesitate to reach out to us online, or give us a call today at 312-982-3760.
Commercial Cleaning Services
Basic Cleaning Items
Vacuum carpets
Trash disposal
Dusting
Restroom disinfection & sanitization
Disinfect kitchens
Sweeping & mopping
Porter services
Restrooms Only Options
Post-Construction Cleanup
Kitchens/Break Rooms
Clean & Disinfect Tables, Counters, Chairs
Clean & Sanitize Microwave & Appliances
Empty Trash Replace Liners
Restrooms
Clean & Disinfect Sinks, Toilets, Urinals
Clean & Polish Dispensers, Fixtures, Mirrors
Wash Floors, Baseboards with Germicidal Cleaners
Spot Clean Walls & Partitions
Carpet Cleaning & Ongoing Care
Hot water extraction
Bonnet cleaning
Dry chemical cleaning
Carpet encapsulation
Vacuuming
Hard Floor Care
Burnishing vinyl floors
Strip & Wax refinish
Scrub & recoat
Spray buff
Machine scrub hard floors
Wood floor care
VCT Maintenance & Restoration