Janitorial Facility Management Services at DI Facility Services in Chicago, IL
Skilled providers of janitorial services in Chicago, IL, and surrounding areas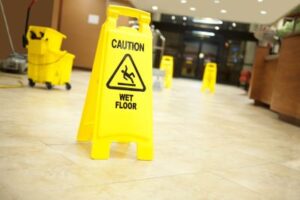 When it comes to keeping your place of business clean, you don't want to take any chances. A clean workspace is important for maintaining morale, and for making the best impression to visiting customers and clients. It's especially important for keeping all employees and visitors as safe as possible.
The best way to ensure everyone's health and safety is by calling the experts atDI Facility Services. We have over five decades of experience providing janitorial services to businesses just like yours, and we can provide the same excellent service for your company as well.
Janitorial and facility management services in Chicago, IL
To maintain a clean work environment, we understand that all aspects of a business require attention to every detail. At DI Facility Services, we provide an array of facility management services, so there's nothing we can't handle. For starters, we want to get to know the unique requirements of your business.
On our first visit, we'll send one of our expert technicians to discuss with you the best way to clean and maintain your facility to the highest possible standards. Because we've been in this business for so long, we may even identify special duties you might not have considered. Among the duties we regularly perform are:
Restroom maintenance and cleaning, including toilets and sinks
Inspecting and restocking bathroom supplies when necessary
Cleaning all floors and carpets
Emptying and relining all trash cans
Dusting and wiping down all counters and surfaces
Working with your schedule
You have a business to run, so it's important that you have a janitorial services company that works within your schedule, and not the other way around.
At [company] we know that every company has their own set of requirements, so we'll work with you to determine a cleaning schedule according to your needs. We can visit any time, day or night, and can do so on a monthly or weekly basis. We leave the scheduling entirely up to you.
To find out how we can help you keep your workplace safe and attractive, give us a call today!
Reliable Janitorial Services in Chicago, IL & Surrounding Areas