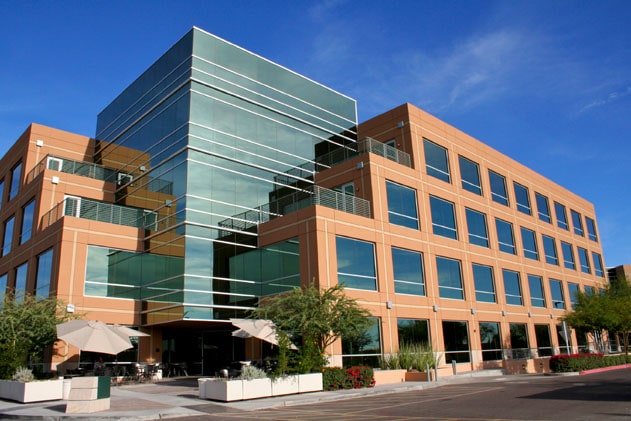 Post Construction Cleanup Services from DI Facility Services in Chicago, IL
We're the Commercial and Residential Cleaning Professionals for Chicago, IL, and Throughout the Chicagoland Area
Whether you own a business that's undergoing major repairs, or you're a homeowner who's adding on to your home, once that work is done, you'll need some professional help to get everything back to normal. At DI Facility Services, we have the tools and expertise to return your home or business to its original glory.
With years of experience cleaning and maintaining homes and businesses, there's nothing we haven't seen. Over the years we've cleaned office buildings, warehouses, restaurants, shops, schools, new and old homes, construction projects, medical offices —  you name it!
Whenever you need a post-construction cleanup, just give us a ring and we'll assign a dedicated Customer Service Manager to oversee your project. They'll meet with you to discuss your needs and will be on hand to ensure that everything's being done according to plan. Utilizing expert cleaning professionals, we are fully licensed and insured so that your property is fully protected.
Some of our many services include:
Removing all dust from horizontal surfaces, walls, and furniture
Window and sill cleaning
Stain removal
Pressure washing if necessary
Vacuuming and spot cleaning carpets
Mopping of all hard surface floors
Thorough cleaning of all restrooms, kitchens, and break areas
Cleaning light fixtures
After the work has been completed, we'll walk you through our post-construction cleaning efforts to ensure that you're 100% satisfied with the results.
Learn more about our other services
DI Facility Services is here for all your facility needs. This includes:
Our services require no contract and can be catered to the specific needs of your facility.
The Premier Cleaning Services Company
Because we've been in this business for so long, DI Facility Services has developed relationships with the most skilled and reliable local contractors so your home or business is always in good hands.
Also, because we keep such a close watch on each individual project, we're always able to make last-minute adjustments in order to do the best post-construction cleaning job for you possible.
To learn more about how we can help you clean up after your next construction project, give us a call at 312-982-3760 today for a free quote.
Contact us today to schedule a consultation!
Post Construction Clean-Up in Chicagoland, Suburbs, & Surrounding Areas